Almost immediately after he announced that he was running for president, many people started to express concerns about Donald Trump's narcissistic behavior and, those concerns have only intensified since Trump took office. On Monday, Trump's eldest daughter, Ivanka, proved that she has a few narcissistic tendencies of her own.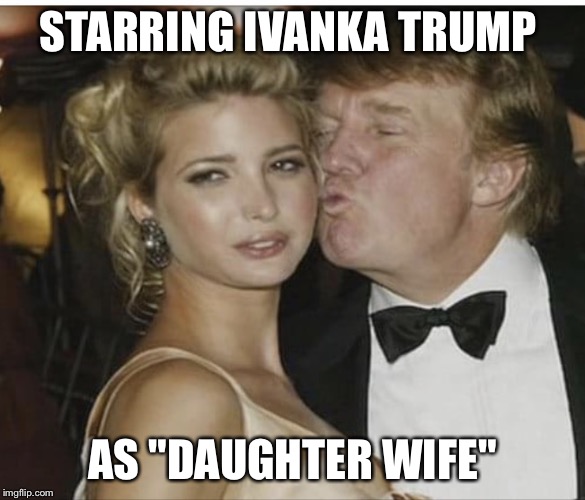 While much of the country spent their Monday morning panicking over the news that President Trump has decided to end the Deferred Action for Childhood Arrivals (DACA) law after a six-month delay, Ivanka was busy liking fan page photos of herself on Instagram.
POLITICO reporter Madeline Conway was the first to notice how Ivanka spent her morn.
shared a screenshot, which can be seen below, of the first daughter's activity on Twitter.
Nobody seems particularly surprised by Ivanka's behavior. However, that lack of surprise hasn't stopped people from commenting on Conway's tweet and mocking the first daughter for her apparent vanity.
While Conway's screenshot is surely embarrassing for Ivanka, proof of her vanity is the least of her problems right now.
Ivanka also received a lot of criticism on Monday morning over an article that she shared two years ago on Twitter about an undocumented immigrant for worked her way up from selling funnel cakes in Texas to a successful position at a Wall Street firm.
In March 2015 — ironically, just a couple of months before her dad announced his candidacy with a speech calling undocumented immigrants rapists and criminals — Ivanka posted the tweet shown below.
When this tweet was unearthed, many people responded by tweeting at Ivanka and asking her why, if she supports undocumented immigrants having the opportunity to work their way up in the U.S., she wasn't doing anything to stop her father from ending DACA, a decision that will affect more than 800,000 Americans.
According to The New York Times, the first daughter and her husband, Jared Kushner, support extending DACA protections. However, the fact that Ivanka chose to spend the morning liking photos of herself on Instagram instead of trying to change the president's mind on the issue speaks volumes about how limited that support really is.
Featured image via JIM WATSON/AFP/Getty Images.