For the past several years, the Republicans have made numerous efforts to repeal and replace the Affordable Care Act. The pledge has been a signature campaign promise in mid-term and general elections since the law was passed. Donald Trump made it one of the key planks of his 2016 platform and promised to replace it with "something terrific."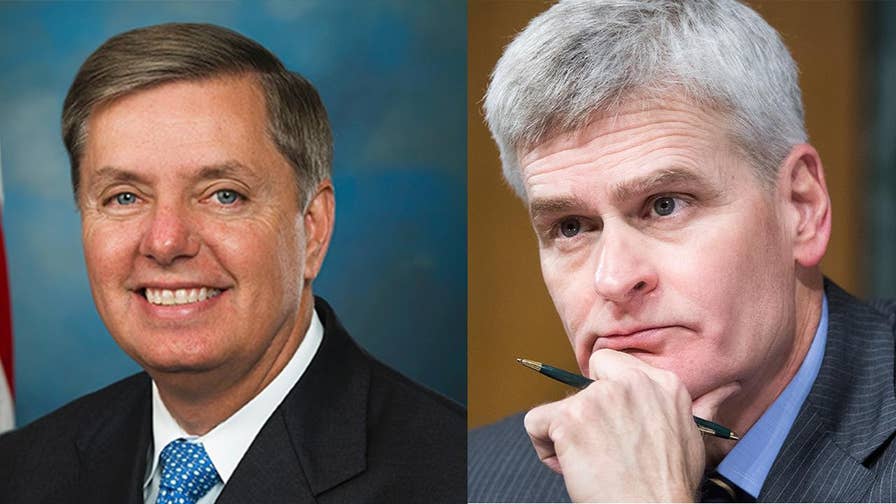 Since Trump took office in January of this year, the GOP has made several attempts to repeal and replace Obamacare, but none have come to pass. The latest measure, known as the Graham-Cassidy bill, has also been defeated with Mitch McConnell conceding defeat today.
The announcement came during a party lunch session where the party decided to pull the bill from the Senate floor without a vote due to defections from three GOP senators. Despite this setback, Republican senators have stressed that the battle over healthcare reform is far from over even if a vote is not occurring today. Sen. Richard Shelby stated:
'Why have a vote if you know what the outcome is and it's not what you want. I don't know what you gain from that. But I do believe that the health care issue is not dead, and that's what counts, We've got some time this year to deal with it and I think we have to.'
Sen. Jim Inhofe (R-Okla.) said that Vice-President Mike Pence, who would have voted in favor of the bill in the event of a tie, wanted them to keep working on healthcare reform despite this defeat.
'He's conveyed it outside of that meeting [too]. The votes aren't there so let's keep massaging.'
However, this particular bill's defeat does mark a major setback for the GOP as the September 30th deadline means that it will be more difficult to pass an Obamacare repeal in the future. The reason is that the GOP's reform efforts have been crafted as budget-related measures which would allow them to use reconciliation to pass the bill with a simple majority thus bypassing Democrats' efforts to filibuster. However, the budget rules are set to expire on September 30th so that window of opportunity appears to be closed for the time being.
In regards to the future of healthcare reform, it is unlikely that the GOP will completely give up their efforts to reform Obamacare. It has been one of their party's major campaign promises and their voters are expecting them to deliver something. However, it is possible that future bills will be more bipartisan in nature due to the need to gather 60 votes. Senate Minority Leader Chuck Schumer stated on Monday:
'To Sen. Collins and to the rest of my Republican colleagues, I want to say this: Once repeal is off the table, we want to work with you to improve the existing system, Once this bill goes down, we're ready to work with you to find a compromise that stabilizes markets, that lowers premiums.'
However, some Republicans have stated that the current political environment is not conducive to bipartisanship and such talks should not move forward. Sen. Lamar Alexander stated:
'We stopped the bipartisan talks last week because my goal wasn't just to get a bipartisan agreement — it was to get a bipartisan result. I didn't see any way to get one in the current political environment.That environment hasn't changed, maybe it does change — but it hasn't.'
Regardless, it seems that, for now, the Affordable Care Act remains the law of the land.