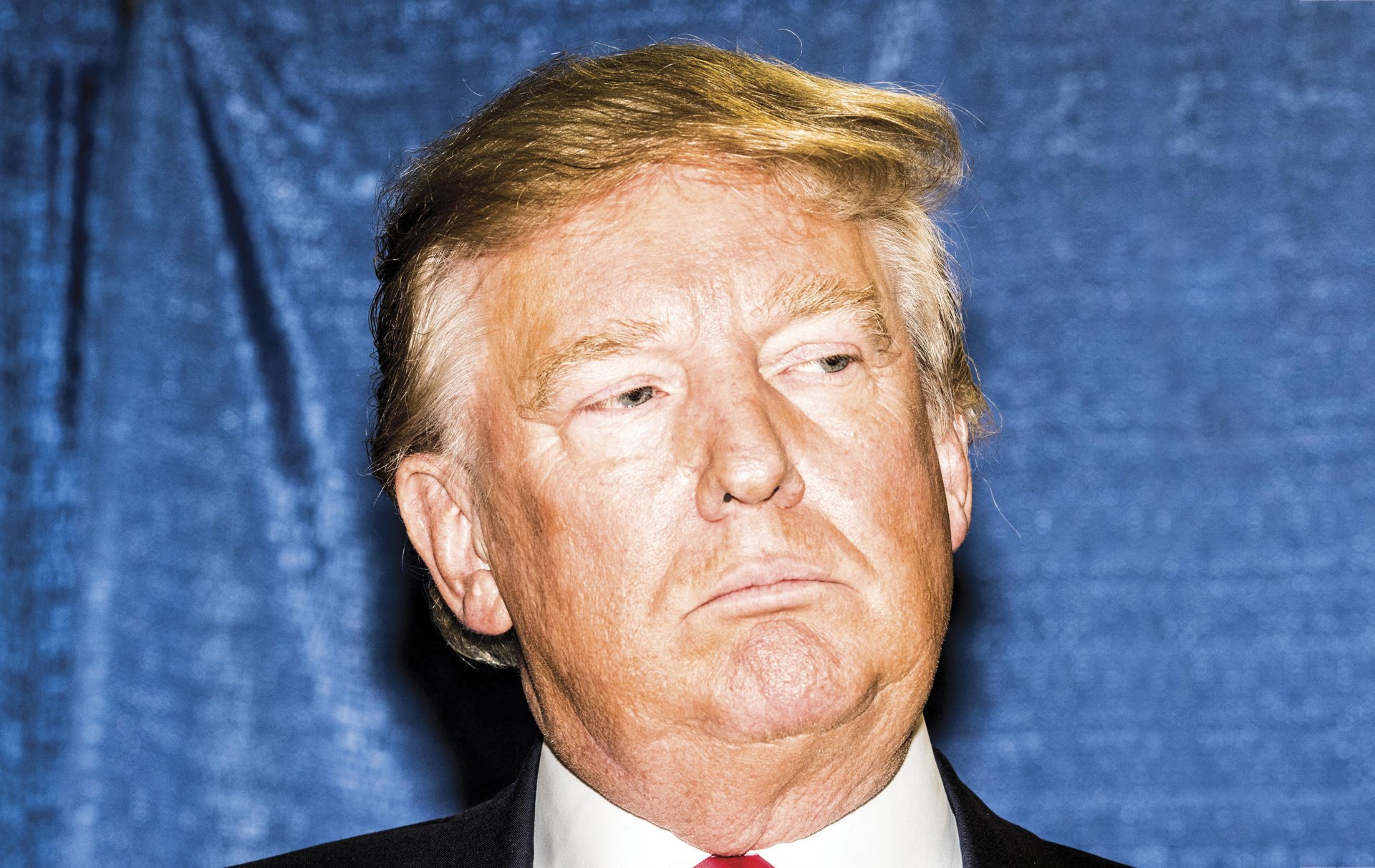 Anyone even slightly familiar with Donald Trump's Twitter activity or his erratic reactions to the mainstream media can tell that something definitely is not right with the president's mental state. Trump had portrayed great mental instability before the election, but his mental health has rapidly been disintegrating as his presidency drags on. A clinical psychiatrist has weighed in on what is going on with Trump, and it's pretty damn terrifying.
Dr. Lance Dodes, a former assistant professor of clinical psychiatry at Harvard Medical School who is currently working for the Boston Psychoanalytic Society and Institute, has stated that Trump's mental state poses an "enormous present danger", as the president is suffering from psychopathy.
Dr. Dodes stated that Trump is a "very sick man", and brought up one of Trump's recent erratic episodes in which the president retweeted several violent Islamophobic videos that were posted by the leader of far-right group Britain First. Dr. Dodes explained Trump's behavior perfectly on MSNBC:
"It's another example of his being close to psychosis when he's stressed. The simple explanation for it, which people don't want to hear, is that he's not in control of himself. This is what we mean when we say that somebody is becoming psychotic or is briefly psychotic."

All of his delusional ideas come up when he is stressed in some way, and then he loses track of reality because it doesn't fit what he needs to believe."
Dr. Dodes also warned America, stating that it's an "extremely dangerous thing" for someone like Trump to have so much power, as he "appears so wantonly unconcerned about the welfare of others and willing to do anything to promote himself". Dr. Dodes stated that Trump was "villainous because of his sociopathy and psychopathy but with a tremendous veneer that he's extremely good at."
Dr. Dodes also expressed concern that Trump was fully capable of dissolving the U.S. Constitution, getting rid of the Supreme Court, and starting a nuclear war with North Korea, as those actions were "consistent" with things Trump as already attempted. Dr. Dodes warned that the U.S. congress need to come to terms with the fact that Trump is "an extremely incapable, disordered, sick individual" and that he is incredibly dangerous.
You can watch the full interview below:
Most of us already knew that something was not right with Trump, but hearing it from a top psychiatrist is certainly jarring. Trump needs to step down, for the good of the country and his own mental health.