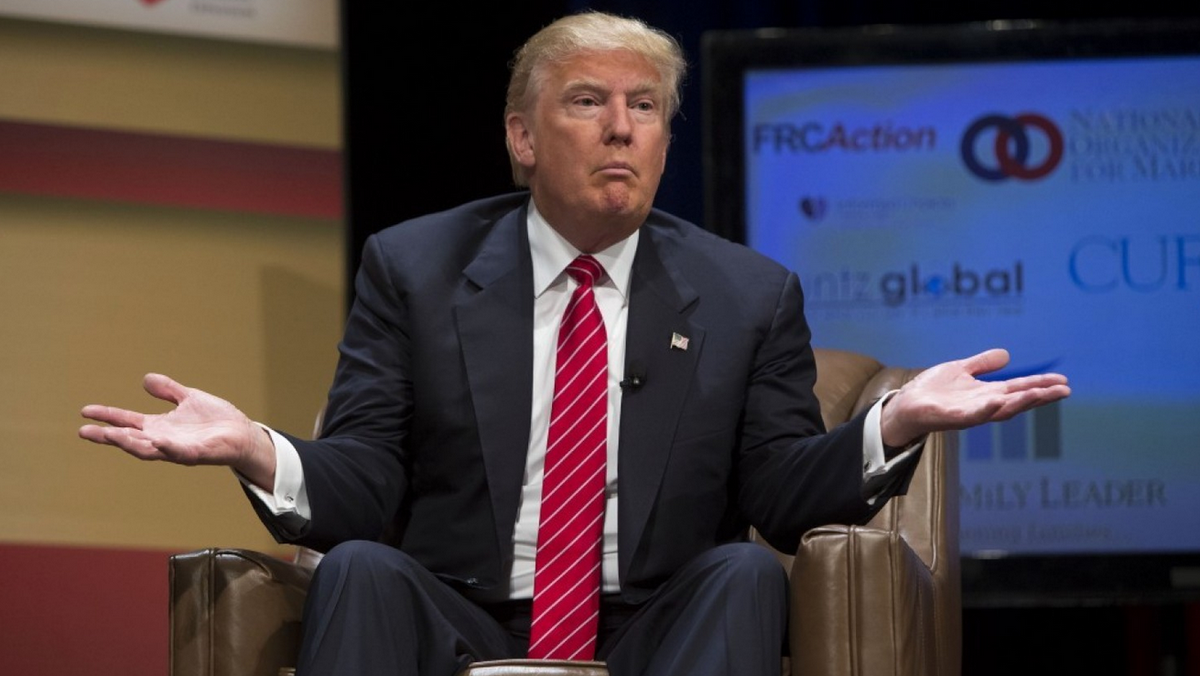 Jessica Leeds said that before he was president, Donald Trump assaulted her on a plane, and then called her the c-word the next time he saw her.
During a segment on "Megyn Kelly Today," Jessica Leeds, one of the 19 women who have accused President Donald Trump of sexual harassment, said that he once called her the c-word to her face.
Leeds claimed that in the late 70s, she was on the same flight as Trump when he lifted the armrest of the seat and started harassing her, allegedly touching her breasts and putting his hands up her skirt. Following the alleged assault, Leeds crossed paths with Trump and his first wife, Ivana — who was pregnant at the time — at a Humane Society fundraiser, where he reportedly called her the c-word.
"He stands there as I'm handing him his table assignment and he says, 'I remember you. You were that… woman from the airplane.' He called me the worst name ever… It's the worst one… The room cleared. It was like everybody disappeared… It was shocking."
While Leeds refused to tell Kelly what word he used, the host asked her to confirm if he had used the c-word.
"You don't want to say it out loud, but does it begin with a 'c,'" Kelly asked, to which Leeds said that it did. Then, Kelly added, "Does it end with 't?'"
As some people in the audience laughed nervously and others sounded shocked, Leeds confirmed it.
Kelly went on to say the White House had responded to her request for comment, saying that the Trump administration had denied the accusations made by Leeds and others who were present at her show.
While Trump and his minions continue to claim the accusations against him are false, the fact several women have accused him of harassment over the decades should be enough to prove he has zero credibility and should not be taken seriously.
As countless Hollywood producers, celebrities, and politicians are finally paying for their years of violence, abuse, and assault, we're left to wonder if the president will ever be held accountable for his transgressions.
Donald Trump Casually Talked About Dating A Child
In new tapes released by CBS, a 46-year-old Donald Trump can be heard casually commenting about going out with a young girl.
As Donald Trump continues to brush off a plethora of inappropriate and vulgar comments about women in the past as "locker room talk," yet another controversial tape has surfaced in which he can be heard joking about dating an adolescent child.
CBS aired new footage, a clip from the Republican nominee's 1992 appearance on "Entertainment Tonight," which was shot at Trump Tower.
In the video, a nearly 46-year-old Trump asks a young girl, off camera, if she was going up an elevator. When she replies she was, Trump says, "I am going to be dating her in 10 years. Can you believe it?"
The news channel reports the girl was about 10 years old at the time.
As disturbing as it is, Trump ogling young girls is not something that would come across as shocking, especially after listening to the lewd "Access Hollywood" tapes from 2005, the Howard Stern recordings in which he objectifies his own daughter as a "piece of a**," and then Trump unapologetically admitting that he casually walking into pageant dressing rooms while contestants were nude.
Most recently, at least five women have come forward with allegations that Trump groped them. One of the women said he "was like an octopus. His hands were everywhere."