Donald Trump has made quite a show of how concerned he is with Hurricane Harvey and how great a job he's doing as president as he completes photo ops of his response. His visit on Saturday to a shelter for those displaced by Hurricane Harvey, however, went even more awry than most of Trump's days in office.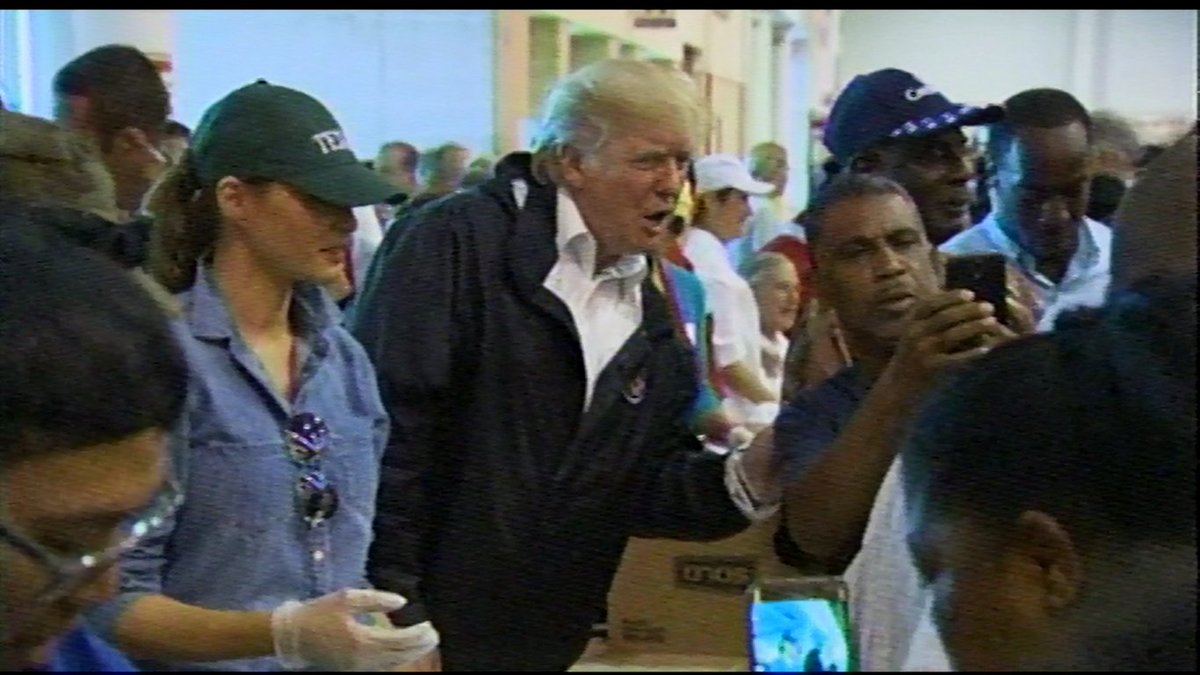 Of course, he had to throw in a very odd comment, and a very inappropriate one, to destroy any semblance of being "presidential" he might have made.
During the long period of the presidential primary race, the subject of Donald Trump having small hands was raised by a reporter who said that Trump was very sensitive to any mention of those hands. After an off-color joke was made by one of the other primary candidates, Marco Rubio, Trump brought up both the size of his hands, and what that does or does not imply about the size of his penis, at an actual primary debate.
So while at the shelter in Houston, Trump brought up the issue yet again…because that is the perfect time to do so in Trump World.
Trump yells "my hands are too big!"

Not sure who he is talking to.
Even for Trump, that's pretty bad.
For some of the visit, Trump did all the right things in front of the cameras, and was recognized by the media for doing so. Trump made a show of hugging a young girl who ran up to him at the shelter, and stood beside Melania Trump to serve food to the hurricane victims.
It's become more than obvious that Donald Trump is turning Hurricane Harvey into a public relations opportunity for himself. He's posted his take off from the White House and landing in Houston, Texas on Twitter, and has made sure that the press sees him every step of the way.
Then, in a really bizarre moment that will likely make your blood boil, while answering questions from reporters at a hurricane shelter, Trump decides to say that people are "really happy" in the shelter, and calls Hurricane Harvey:
"…a wonderful thing for even the country to watch."
Watch the video here:
Seriously, though? What a really strange thing to say.
Now, he's either just that distant from the situation and has no idea what he's really saying, or bragging in some way to make it seem like his relief efforts are amazing, or really thinks that the storm was a "wonderful thing for even the country to watch." As though seeing people drown and/or lose everything is such a great thing.
Of course, maybe it's that he thinks people coming together is wonderful, but it's really weird in the context of being at a hurricane shelter to say people are happy and that everything is wonderful. It shows how incapable of being a leader he truly is, and belongs nowhere near the Oval Office.