President Donald Trump traveled with the first lady on Wednesday to Las Vegas, Nevada to speak in comfort and solidarity to the city still reeling from the largest and most deadly mass shooting in U.S. history. He read a sane and quite normal statement from a sheet of written notes during his speech with some of the heroes of that horrible day standing behind him.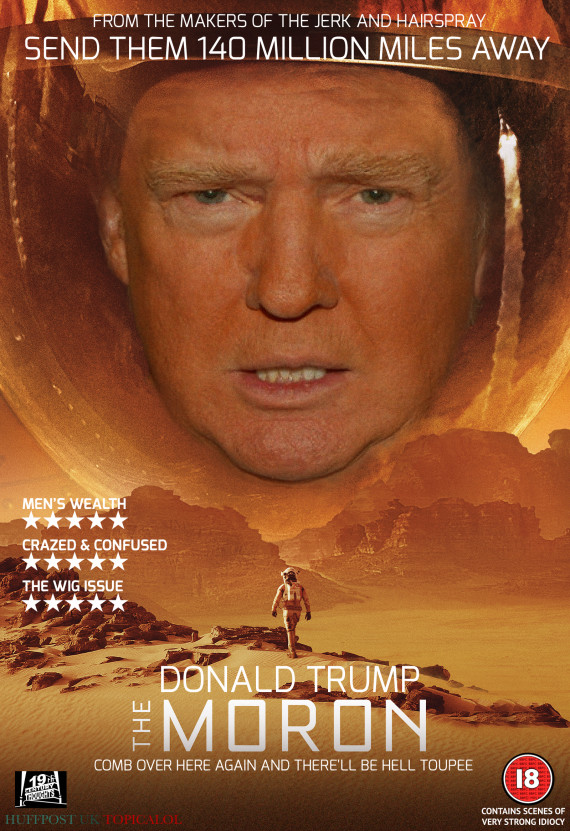 The normalcy ended right there.
While Trump refused to discuss gun control measures that may prevent future tragedies as his Republican colleagues insist that it is an unseemly topic in the wake of so much tragedy, he didn't shy away from complaining about "fake news" to the people of Las Vegas when asked by reporters about comments by Secretary of State Rex Tillerson, who reportedly said that Trump was a "f*cking moron."
'It was fake news, it was a totally phony story.'
The president then thanked the people gathered for his speech and seemed to be about to do the proper thing and walk away after his brief comment about Tillerson's story. Of course, he didn't.
'It was made up. It was made up by NBC. They just made it up.'
While Trump could've given the same answer he found appropriate for the question of common sense gun control laws, despite the necessity of that discussion at the current time, he answered that question with more complaints about how unfairly he is treated by the mainstream media.
It isn't the first time Trump has made these complaints at the most inopportune and inappropriate time. He complained to the Boy Scouts about negative media coverage, at which time Tillerson, who once led the Boy Scouts, called Trump the disparaging name he was asked about. He's complained during speeches to the military, at the G20 summit, and even to the people of Puerto Rico at the time when they most needed to trust their news souces to stay alive. Of course, he'll also complain to any and all rally attendees willing to listen.
Is there anything worse, though, than complaining during what should have been a somber and sympathetic moment like the one in Las Vegas?
For video of Trump's idiotic comments, see below: