President Trump entered the White House with the lowest inaugural approval rating of any elected president, just 45 percent. Since then, with very few exceptions, his approval ratings have remained below 50 percent, and they don't show any signs of improving anytime soon.
With his dismal approval ratings, which dipped even lower this week after his response to the white supremacist rally in Charlottesville, it's no wonder millions of people have started using Trump's favorite social media platform, Twitter, to call on him to step down.
On Sunday, House of Cards creator Beau Willimon tweeted at Trump and called on him to resign, saying even he knows he can't handle another three (or more) years in office.
S
ustain the chaos he has wrought for another 3+ yrs. Save whatever face you have left. #TrumpResign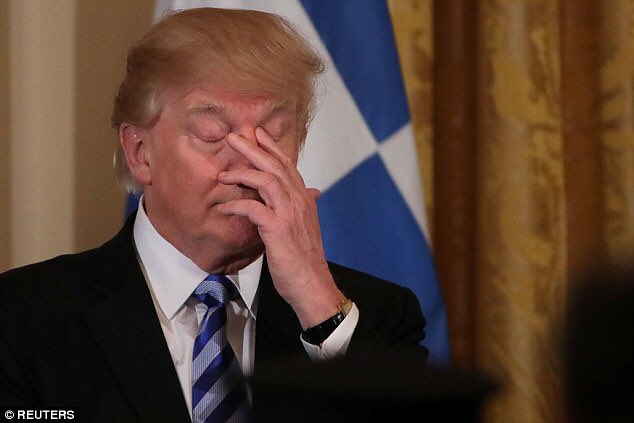 It seems safe to say that Willimon's assertion about Trump is correct. After all, the president already admitted in April during an interview with Reuters that running the country is a lot more work than he realized.
Shortly after Willimon posted his tweet, actor George Takei joined in. Takei said that he's certain Trump will resign, he's just not sure when.
It's not a question of whether, but when. Join me to demand #TrumpResign. Let's return to arguing about the best way forward–without him.
Meanwhile, professor and attorney Seth Abramson said that Trump "MUST" resign because he is "unwell, unfit, bigoted, dishonest, corrupt, disloyal, and *dangerously* ignorant."
Trump is unwell, unfit, bigoted, dishonest, corrupt, disloyal, and *dangerously* ignorant—he MUST resign. RETWEET if you agree. #TrumpResign
After Takei and Abramson picked up the hashtag, Willimon posted another tweet calling on his followers to explain why they also want Trump to resign.
A number of people have responded to Willimon's request, and some have posted their own separate tweets featuring the hashtag, which is now trending on Twitter. Check out some of the best uses of the hashtag below:
Featured image via SAUL LOEB/AFP/Getty Images.